DrDisrespect is one of the most popular streamers on the Internet, but he is not without controversies – in fact, he has been banned before. Most recently from Twitch, and with a permanent ban at that.
He has given a few interviews since then, with his lawyer in tow
Now it seems he has decided to switch over to YouTube as his new platform. His return was teased ahead of time on Instagram, where he uploaded a post saying that he would go back to streaming as soon as the 6th of August, followed by him uploading a somewhat surprising music video.
The video was performed by J+1 and is called Red Skies – it proved to be quite popular and got over half a million views since it's upload less than 24 hours ago. Fans saw some hidden messages in the lyrics – among them lines like "You can't replace me, I'm awake, start to break free." And "I don't even know why I try anymore."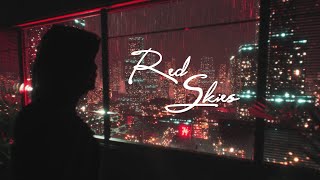 Return from the ban
After his surprising ban on the 26th of June for what Twitch titled a 'violation of Community Guidelines or ToS', fans knew he would be back, but not which platform he would pick. Facebook Gaming, YouTube, even his own website were considered possible places – he made his choice now, and will be streaming on YouTube for the time being.
There is already a setup that lets fans subscribe to him for $4.99 per month, which grants them access to some custom emotes and the like, so it seems that he might be on YouTube for good, despite the fact that he is not officially partnered with them.
His first returning stream
After debuting on YouTube, DrDisrespect has been running a live stream for over 17 hours at the time of writing this article, and though it wasn't of him actively playing anything and just featured a video of a rainy gas station with a supercar parked in it, there has been plenty of action going on in the chatroom, with fans welcoming him back and discussing his eventual 'real' stream.
His YouTube channel already has over 2 million subscribers with some 16k active viewers at the time of writing this, so it's clear that he is more than capable of still drawing a big audience despite his Twitch ban (and apparently, even without him actively being there).
If you are interested in betting, do not miss our guide on how to bet on esports.